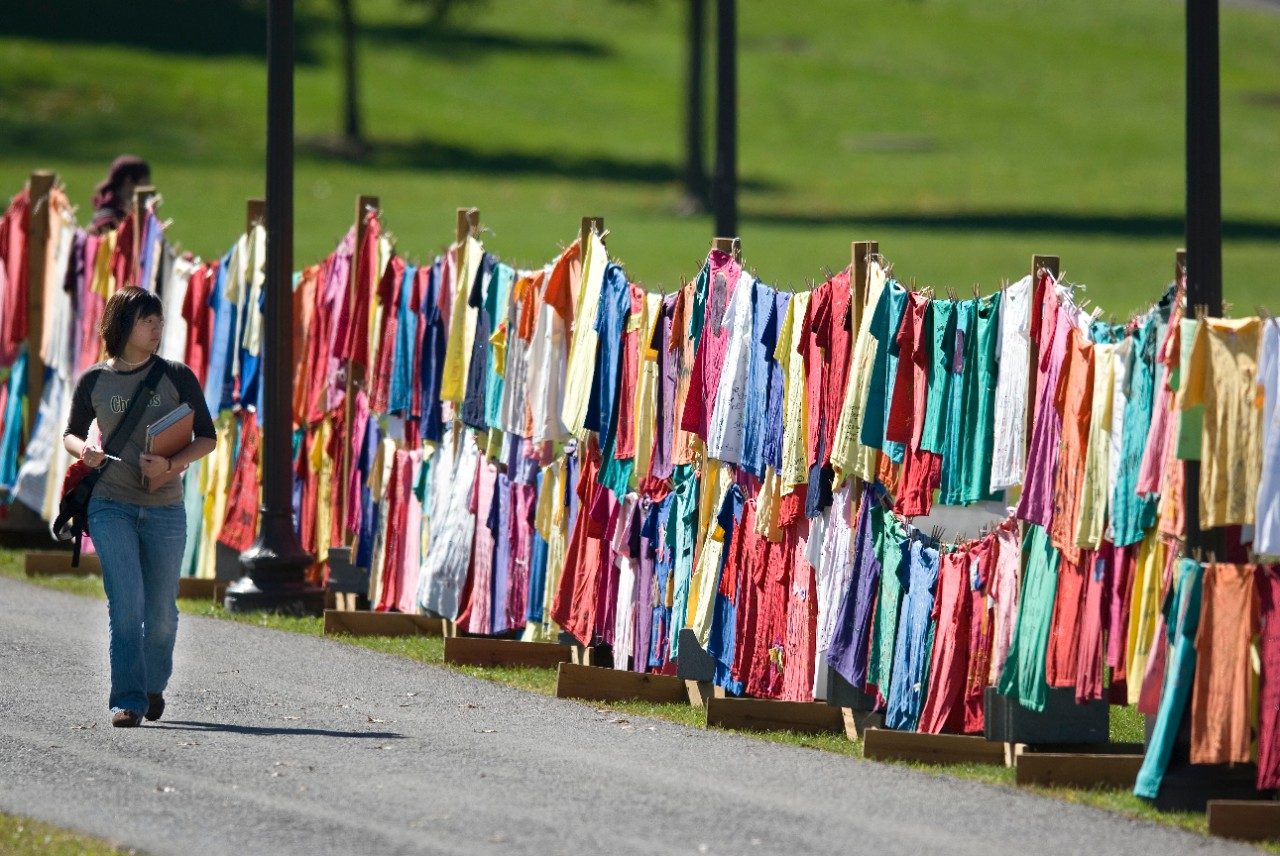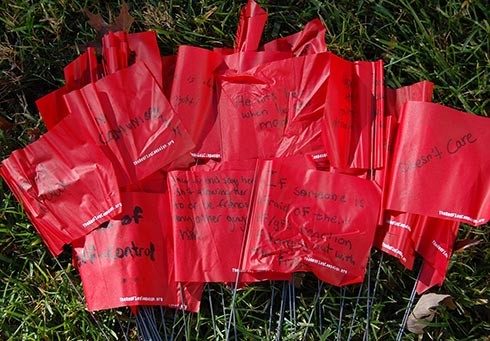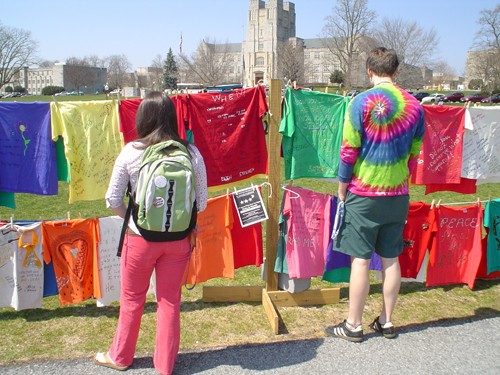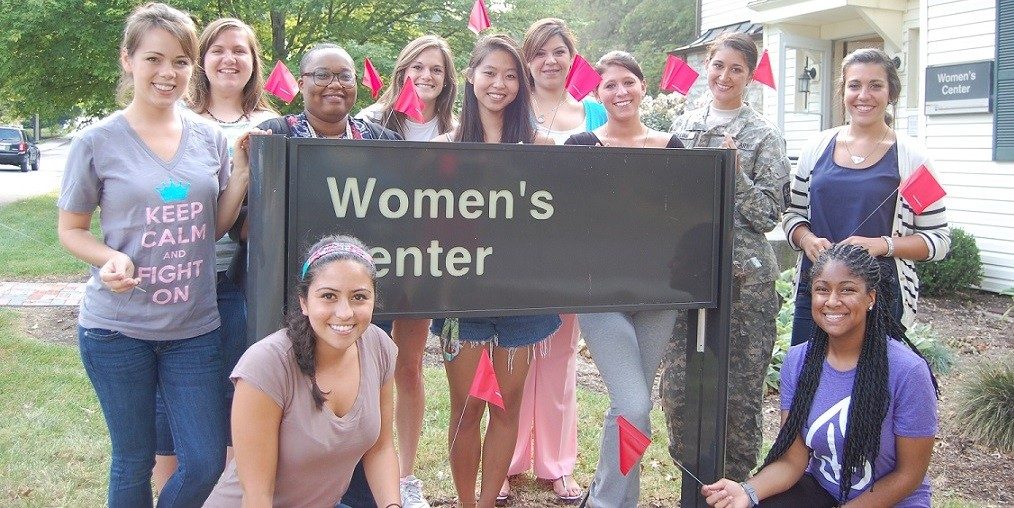 Women's Center Signature Programs
Women's Center Collaborative Programs
AdvanceVT/Women's Center Leadership Lunch Series – A series designed to provide women faculty with the opportunity to learn from and interact with current academic leaders, as well as to meet and network with other women from across the campus. 

Through Feminist Eyes - In collaboration with the Women's and Gender Studies Program, this speaker series is intended to provide additional opportunities for undergraduate WGS  students to engage feminist scholarship, specifically the breadth of feminist scholarship taking place at Virginia Tech.

Mentors in Violence Prevention (MVP) - These interactive workshops utilize courageous leadership and bystander intervention techniques to prevent gender-based violence.

Red Flag Campaign – This campaign is part of a statewide effort led by the Virginia Sexual and Domestic Violence Action Alliance to address relationship violence on Virginia's college and university campuses.

White Ribbon Campaign – An opportunity for Virginia Tech men to take a stand against the small percentage of men who perpetrate violence against those who are closest to them, in particular women and girls.  The White Ribbon Campaign is a project of the Virginia Tech Corps of Cadets' Echo Company with support from the Women's Center.

VT Women Connect – Virginia Tech supports the mission of the Virginia Network through VT Women Connect (VTWC). VTWC promotes, develops and supports Virginia Tech's professional women by providing a forum to forge relationships, develop supportive networks, and share ideas and information.
Follow the Women's Center at Virginia Tech
Phone: (540) 231-7806
Fax: (540) 231-6767
Announcements & Upcoming Events:
Did you know there are 24 dedicated lactation spaces on campus?  Click here to find out more!
Are you interested in reserving space at the Women's Center?  Click here to submit your request.
KIDS' NIGHT OUT IS CANCELLED for Thursday, November 16th.  We will resume after Thanksgiving break.

KIDS' NIGHT OUT!, Thursdays @ 6-8:30PM, Women's Center (space is limited; see new program details)

NOV 14th & 15th @ 9AM, GLC Multipurpose Room, Little Hokie Hand-Me-Down (click here for details)
NOV 17th @ 6:30PM, Cassell Coliseum, The Women's Alliance and Hispanic & Latino Faculty & Staff Caucus are co-hosting a joint social at the VT Women's Volleyball game. RSVP here.
DEC 12th @ Noon, Hyatt Place Ballroom, VT Women Connect Networking Luncheon w/ panel discussion on Serving as an Interim; RSVP here no later than 12/5/17.